It was a double header in Philly for Fin and the Roadshow Crew on Saturday. First up was the Rittenhouse Square Farmer's Market. We had a special guest, Eric, an old pal of Bobby's (who rejoined the tour for the last couple of days.) stop by.
In the evening we dashed off to the White Dog Cafe for a dinner with the Philadelphia chapter of Slow Food.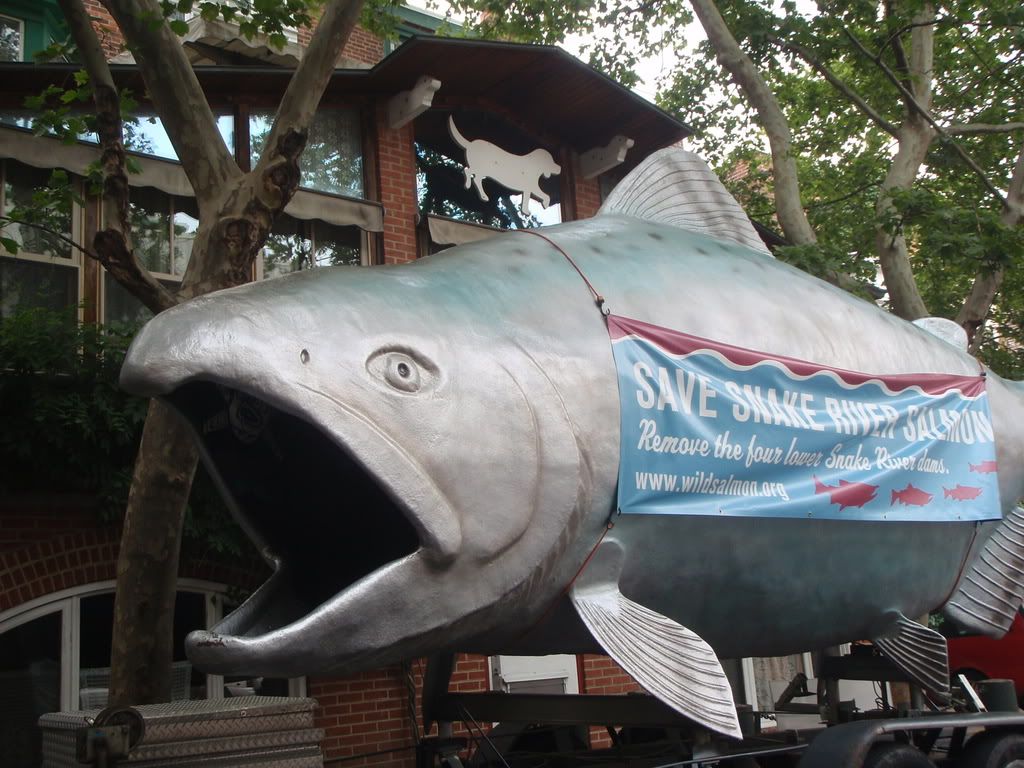 It was a delicious dinner featuring wild Alaska Salmon. We also had a wonderful time chatting with the Slow Food folks about restoring salmon runs on the Snake in a setting that allowed for more detailed and intimate conversation than our usual haunts at farmer's markets.