Thursday was time for another farmer's market, this one in Westport, CT at Wholesome Wave Farmer's Market. This is a very cool market. They have goats!
Our contact with the Market was Michel Nischan, who knows Pietro Parravano, commercial fisherman out of Half-Moon Bay and
President of IFR

. Here's Michel exploring inside Fin.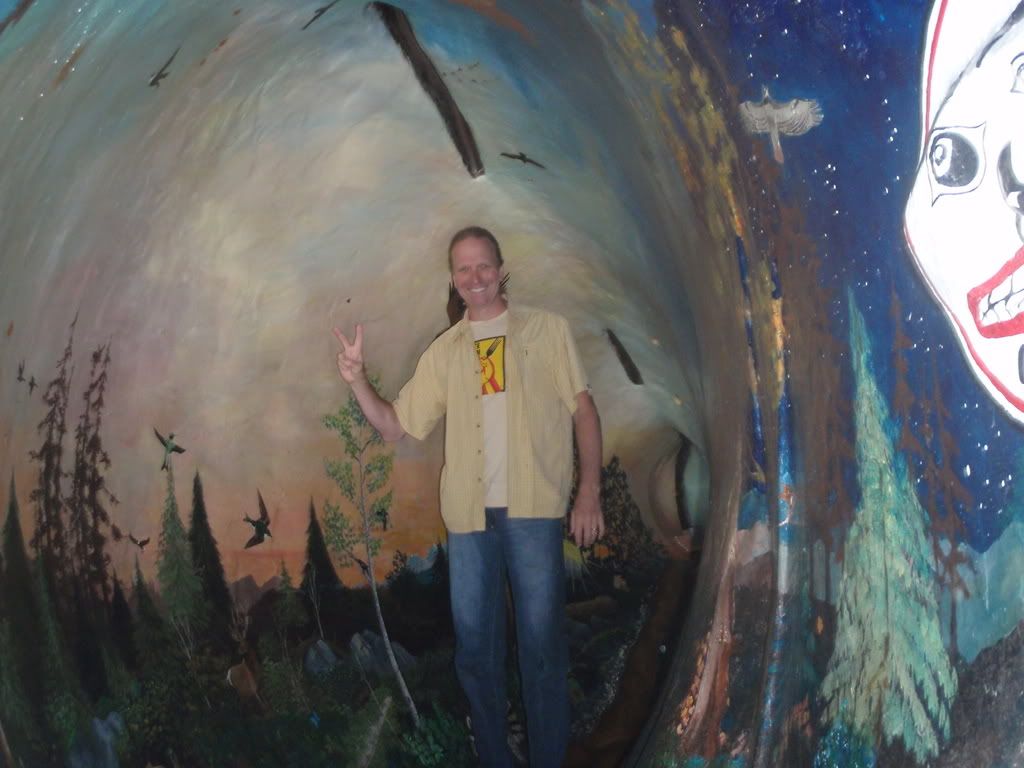 Michel also is owner of the restaurant The Dressing Room, which is actually where the market is held. He made sure Nate and Bill had a fantastic lunch, and in turn, we made sure to get a shot in front of the restaurant.
Oddly enough, Fin is so big that you can't actually see the Restaurant, but at least we got the sign. Toward the end of the day, Market Manager Katherine Dyer took a peek inside Fin as well. She had been very helpful so we decided to take her with us, by locking her inside.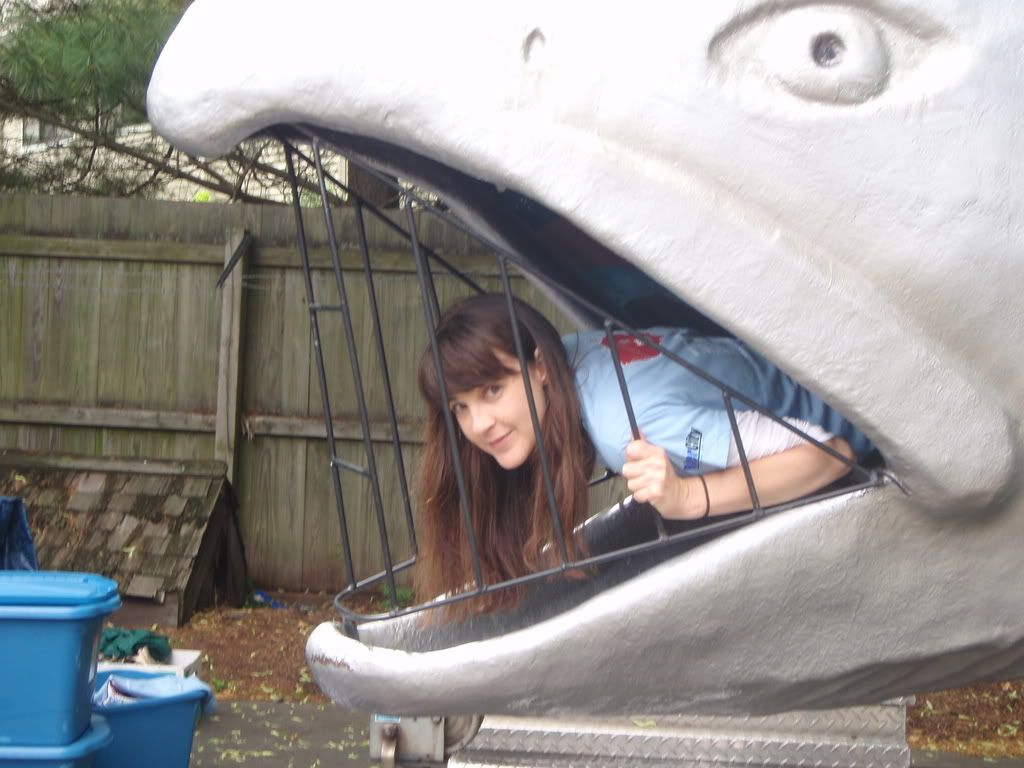 Ok, so we didn't kidnap her, and we did let her out. Eventually.