Save Our Wild Salmon's Bobby Hayden escapes from the damp, dark Northwest winter and enters the frozen tundra of New England and the Mid-Atlantic to spread the word of crisis and opportunity in the fight to restore a river, recover salmon (and steelhead!), and rebuild jobs. After falling only twice in the motel parking lot, the trip was deemed a success.
Bobby with Lou of Housatonic River Outfitters - www.dryflies.com


For the past two weekends, I was in Marlborough, Massachusetts and Somerset, New Jersey, respectively, for two trade shows organized by The Fly Fishing Show.
Founded over 20 years ago by Chuck Furimsky and Barry Serviente, both from my home state of Pennsylvania, the Fly Fishing Show has now grown into a great series of events across the country.
See the full 2011 schedule.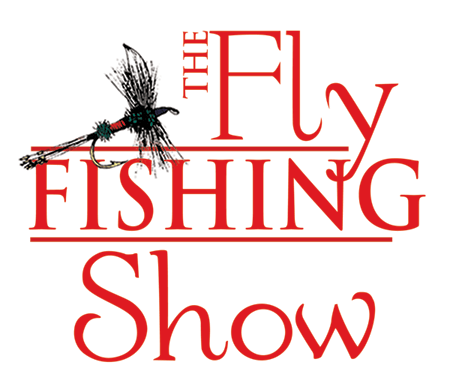 The shows bring together regional and national outfitters, manufacturers, rod makers and other craftsmen and women, fly tyers, guides, lodge owners, fishing and conservation organizations, casting instructors, fishing legends, and first timers.
In addition to checking in with our long-time supporters in the business community and local chapters of organizations like Trout Unlimited and the Federation of Fly Fishers, the show allows us a chance to introduce our campaign to many new businesses and show attendees.
Yes, the cold and snow made getting around the area difficult but I'm glad we come here each year. Where would we be without support from businesses and organizations from across the country? Those were the thoughts running through my head the morning of my second day there. This sentiment was confirmed later by Peter Shilling, past-Council Chair for MA-RI Trout Unlimited, who said, without provocation, "I'm so happy you guys come here every year. You may not think it helps but it does. It takes time and commitment to build support for a national campaign. You guys are doing the footwork to make that happen."
Aw-shucks Peter, thanks!
And a HUGE thank you to all the businesses and organizations for their support! Take a look at some show highlights below:
Marlborough, Massachusetts
FFF Master Certified Casting Instructor Sheila Hasson of Cast90.com
Here's Sheila Hassan of Cast90 at one of her several casting demonstrations in Marlborough. Sheila and her husband Bill are long-time supporters from Medway, MA.
http://www.cast90.com
I am SO jealous! How often do you get to shake the hand of a true legend? I wonder if that guy in the middle is as excited as I would be to meet both Congressman
Henry Waxman
and Congressman
Ed Markey
!

Okay, so I didn't meet Congressman Markey, representative of MA's 7th district and long-time salmon and clean energy advocate, but I did drop off some postcards for Congressman Markey from the show and met with one of his very nice Congressional Aides, named Joseph McCarthy. I thanked him for the Congressman's past support of salmon recovery in the Columbia-Snake Basin (such as Markey's co-sponsorship of the Salmon Solutions and Planning Act of 2009 - H.R. 3503) and asked that this leadership continue in the 112th Congress.
Somerset, New Jersey
Ted Upton (left), owner of Cheeky Fly Fishing and his two body guards. These guys are from Boston and they mean business.


http://www.cheekyflyfishing.com/
Long-time supporters at Cortland Line Co. out of, yep, Cortland, New York.




Our new friends, Rise Fishing, out of E. Hampton, New York




Here's me doing my best to bug Brian Cowden, NJTU's Musconetcong Home Rivers Initiative Coordinator -
http://www.njtu.org/category/musconetcong/
Tom and Karen Markey of Drift Away Outfitters, Hamlin, PA


Casting legend Lefty Kreh, doing his thing.




Lisa Savard and Courtney Major of Lopstick Outfitters, Pittsburg, NH


Jesus and Nautilus Reels take their talents from South Beach.
Browsing the Angling Bookstore.
Jason from Crested Butte Angler gets it.
Boise, Idaho's own Fish Pimp / Innovative Brands.
James Cummins Bookseller out of NYC. Our E.D., Pat Ford, would love this!
Ken, aka "The Colonial Angler', specializes in the heritage of fly fishing and proves that doing it old school is still cool.


Stay tuned for more this year!
-Bobby
bobby@wildsalmon.org