When you're in Dearborn, Michigan with a 25' salmon sculpture where do you go? Big Fish Seafood Bistro sounds logical to me. Which is precisely where we went.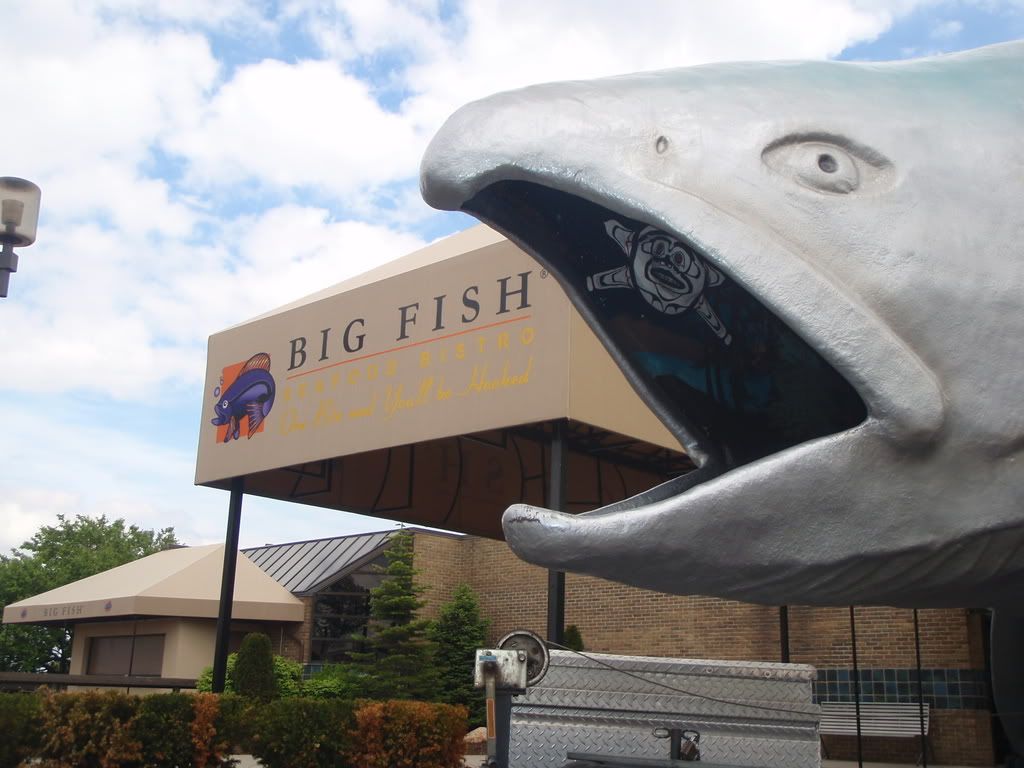 We had a chance to have a great meal (a nice break from what we have taken to calling "Rig Food" which is what we're able to throw together in an RV). The staff was able to come out and snap a pic with Fin.
Bill got a big surprise when his Grandma stopped by, wholly unannounced. They were able to catch up for a bit, and took the obligatory picture by the big fish.