They boys pulled out of Pittsburgh first thing in the morning en route for Harrisburg. The morning pit stop turned into a rig maintenance: oil change, gas, propane, water dump/refill. They rolled into Harrisburg just in time for the Senators game.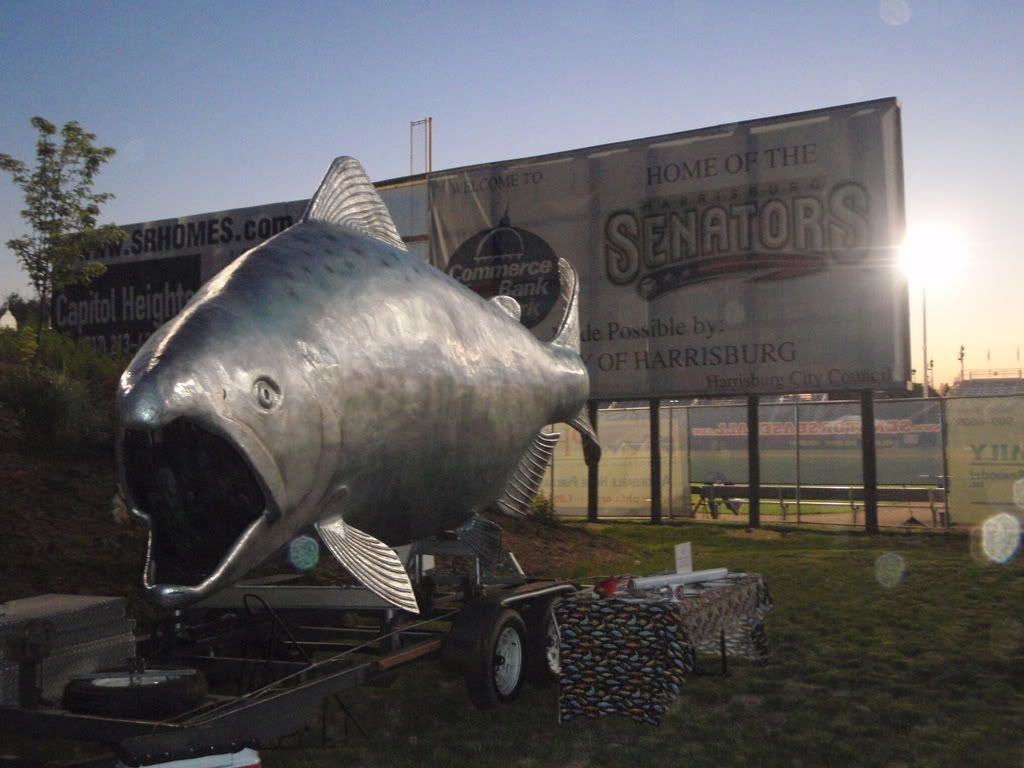 This was a special stop for Nate. His childhood friend, Brandon, plays minor league ball for the Akron Aeros, who just happened to be in town for a three game series versus Harrisburg. Nate had never seen Brandon play in the minors before, and was thrilled that their traveling schedules overlapped. Brandon put on a good show, hitting a home run in the 5th inning. Nate was able to get the Home Run Ball.
Brandon's homer was part of a bad night for our hosts, The Senators, they lost the game 10-1.