It's been a long road trip, and Fin's getting tired. At least the casters she sits on are. We noticed in Pittsburgh that they were starting to give out. One problem: They were welded on. We would need some professional help to fix this one. Luckily we found it at
AFS, an energy company based in Harrisburg that specializes in biomass and renewable energy systems.
They have a metal fabrication shop to build their custom projects, and if fixing casters on a giant fish isn't a custom projects, I don't know what is. We'd left Fin there overnight so they could get to work first thing in the morning. By 10 Fin was good as new. They guys down there, Paul, Tim and Jim were really excited to work on something that was a little different than their normal projects. Here's Jim, fly fishing enthusiast and welder extraordinaire relaxing after a job well done.
Then it was off to Cabela's in Hamburg, PA for the afternoon.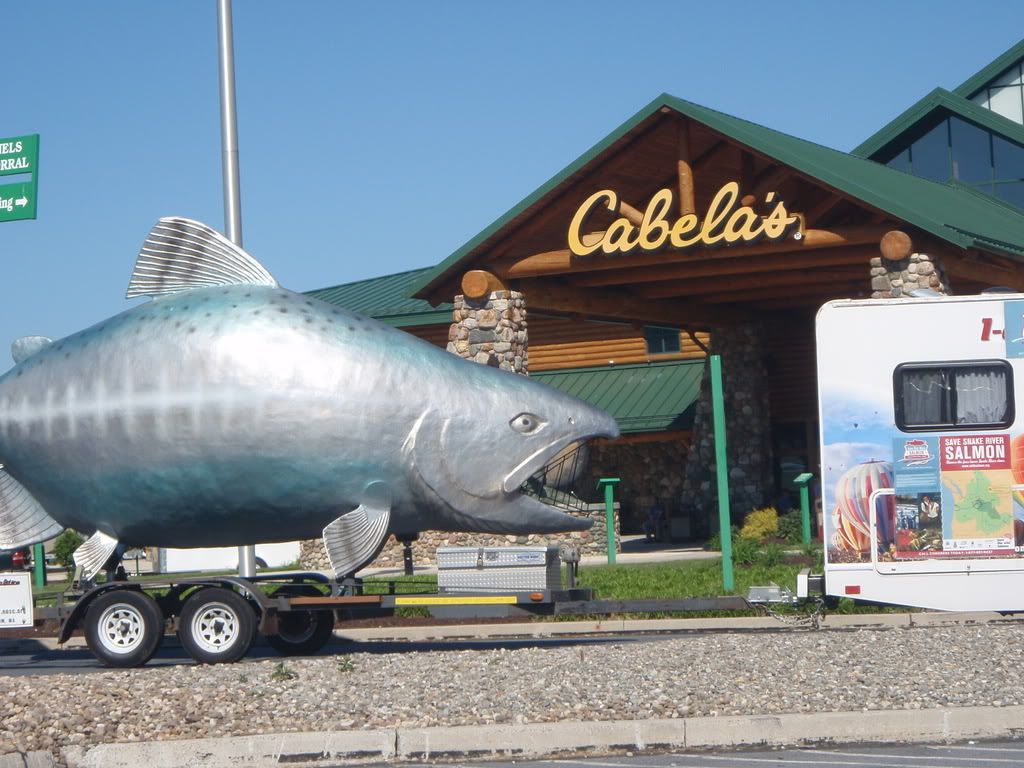 In the future, please don't let Bill near a Cabela's. They do things like have flies on sale for $6.99 a dozen, and when that happens he can't help but drop $80 dollars. This is not good for his personal finances. Sadly, he lacks the self-control to avoid this behavior. It's best to keep him out of situations that encourages his bad habits.