Our last day in Chicago focused on visiting congressional offices.
In the morning we visited Senators Durbin and Obama. Given the logistical difficulties of getting a 25' salmon to the 38th and 39th floors of the Federal Building in Downtown Chicago, there was no real opportunity for a photo.
However, we had more luck with other visits.
Karolina from Rahm Emanuel's office had a moment to pose with Fin.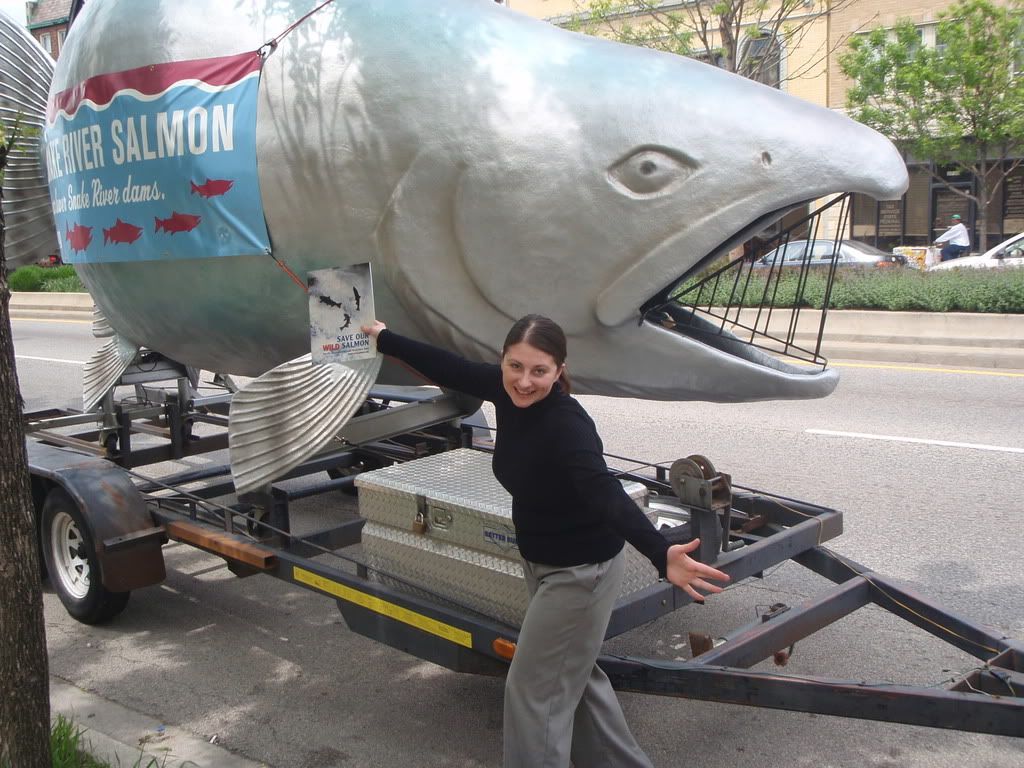 As well as Joseph, Nate and Marianne from Rep. Lipinski's office.
We also stopped by Rep. Gutierrez's office to thank him for his work, but lack of parking made the photo opportunity difficult.