Monday and Tuesday the Road Show was camped out at the Pittsburgh Zoo & PPG Aquarium. We were swarmed with folks wanting a to climb on in and see Fin. During the day on Tuesday, SOS staffer Bobby Hayden and Ken Undercoffer, PA Council Chair for Trout Unlimited went downtown to meet with Stan Caldwell, Executive Director for Senator Arlen Specter's Pittsburgh Regional Office. As a solid leader in a state known for it's commitment to conservation and respect for hunters and anglers, Senator Specter has an opportunity to step up and help
solve the Snake River salmon crisis
effecting salmon, fishing communities, and American taxpayers.
We also had a very special guest stop by, Elizabeth Hartmann, one of the Winners of the SOS children's art contest.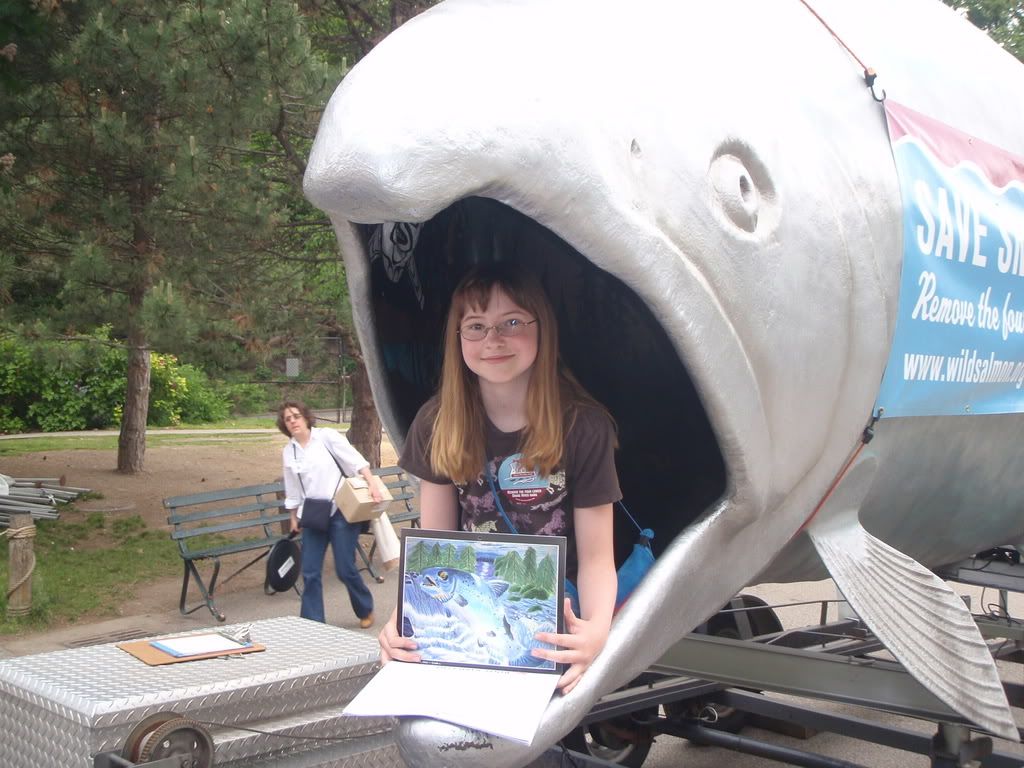 Upon exploring the zoo, the road show crew was very happy to see a strong conservation message accompanying many exhibits. At the PPG Aquarium they had a great booth on sustainable seafood that promoted the health and environmental benefits of Wild Salmon.
The Pittsburgh Zoo deserves a big gold star for their efforts. Thanks Guys!