The blog has been quiet this week because Nate, Bill, and Fin have been channeling thier inner truckers and putting some mileage on the RV. Sunday Morning they pulled out of Reno, bound for the little town of Dutch John, Utah. Monday, the guys took a day to float the Green River, through the Flaming Gorge to catch some trout. Bill struck first.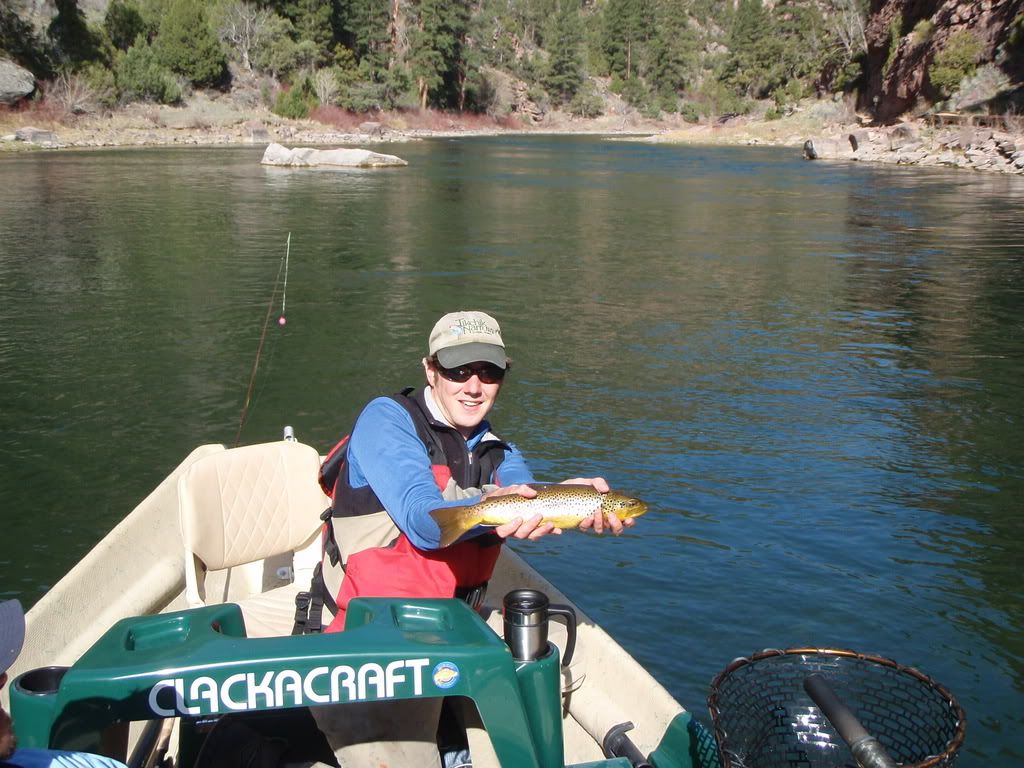 Nate got into the action, and thier guide Paul had to get in for a photo, too.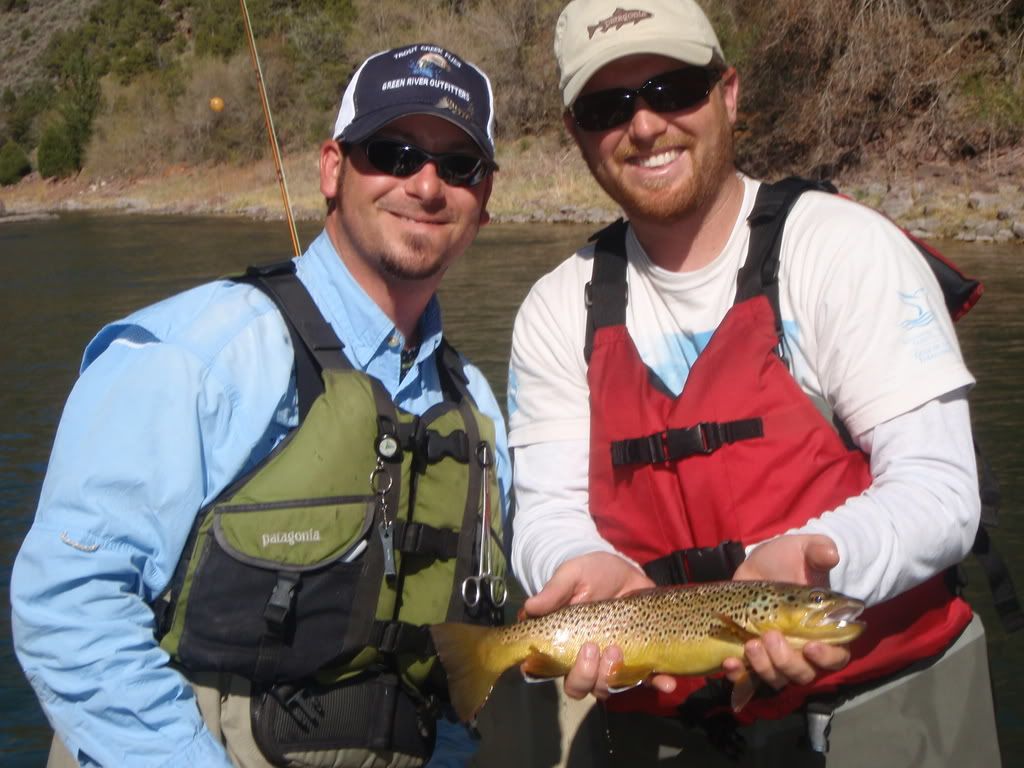 It was a great day fishing, both of them boated over 20 healthy Brown and Rainbow trout. If you're ever through the Northeast corner of Utah, give Paul and Denny a call at
Trout Creek Flies

After the fishing, it was a long haul to Minneapolis.
A few things were learned:
Google Lies
Nebraska is very long
Fin doesn't like Thunderstorms
Omaha is cooler than you'd think.